As with any new 'hobby' I tend to get very excited and fully committed straight away. This normally means buying ALL the stuff. But with Zero Waste that's kind of exactly the OPPOSITE of the whole point. The consumerist culture that we live in has much to blame for our current climate crisis. So I have to keep reminding myself NOT to go out and buy something new just because it fits with my new ideas/would look good on instagram.
So, rather than go out and buy a new dishcloth when my old one wore out I decided to follow The Daily Greens' advice and start making my own. Not only is it satisfying to make something but I also find that the knitted texture of the cloth is much better at cleaning than many of the commercially available versions in the supermarkets.
Seems like a win win – something peaceful to do in the evenings, that isn't made from plastic, and only costs a few pennies.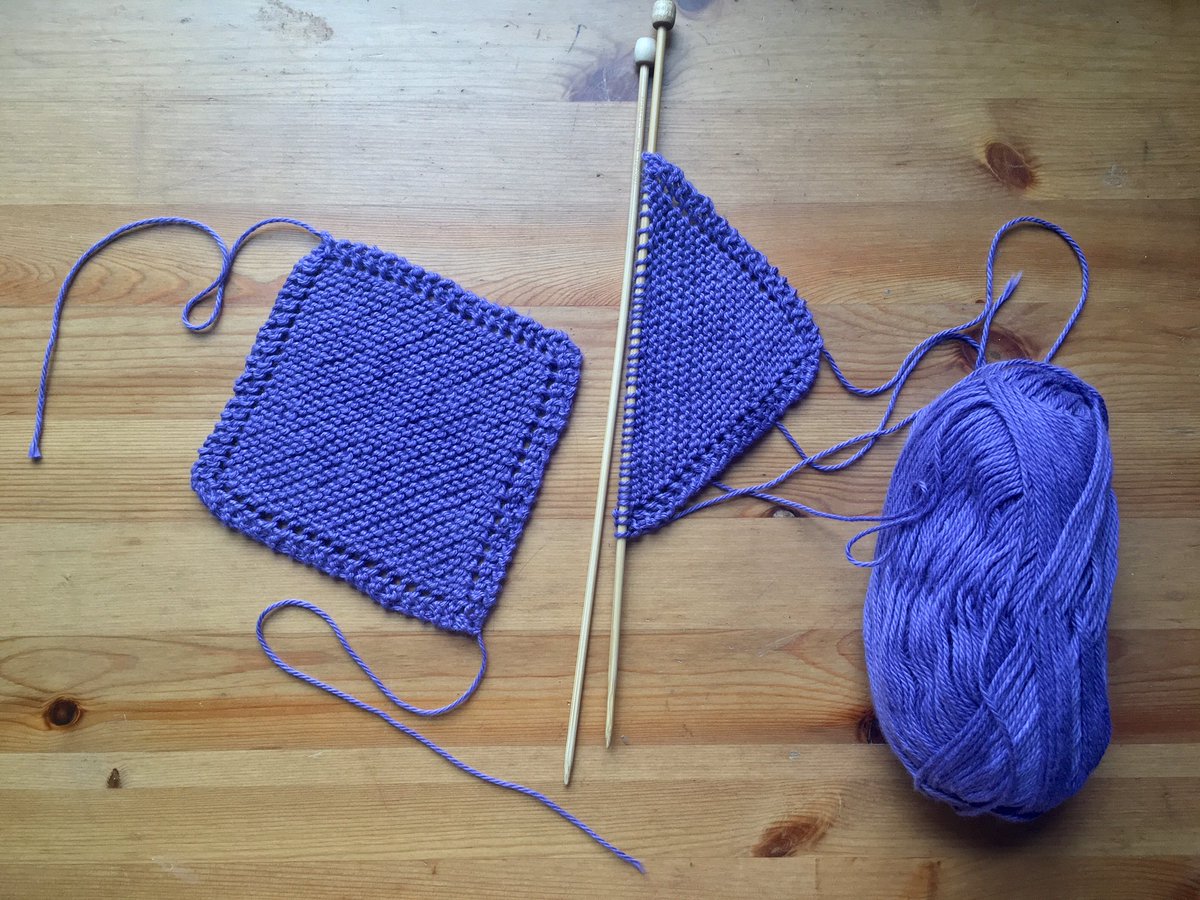 And they're really easy to make, you just need some yarn (choose a natural fibre so that you're not releasing any micro-plastics into the environment every time you wash up) and some needles.
I used a DK (aka DoubleKnitting aka 8ply) yarn in 100% cotton and a pair of 4mm needles that I found in a charity shop.
Here's the instructions from thedailygreens.co:
1️⃣CO 4
2️⃣K 4
3️⃣K 2, yo, knit to end
4️⃣Repeat step 3 until you have 40 stitches
5️⃣K 1, k2tog, yo, k2tog, knit to end
6️⃣Repeat step 5 until you only have 4 stitches left
7️⃣BO
8️⃣Pull the end through tight and weave both of your ends in with a needle or a crochet hook.
Glossary:
CO: Cast On
K: Knit
YO: Yarn Over (watch a youtube if you're not sure – it was new to me)
K2Tog: Knit 2 Together – knit two stitches at once
BO: Bind off
There are lots of very helpful youtube videos that can teach you all of these stitches, or perhaps try a local knitting shop. There's one in Exeter (Wool on the Exe) where you can even take your projects and work on them in the shop – they have cake and tea and chat!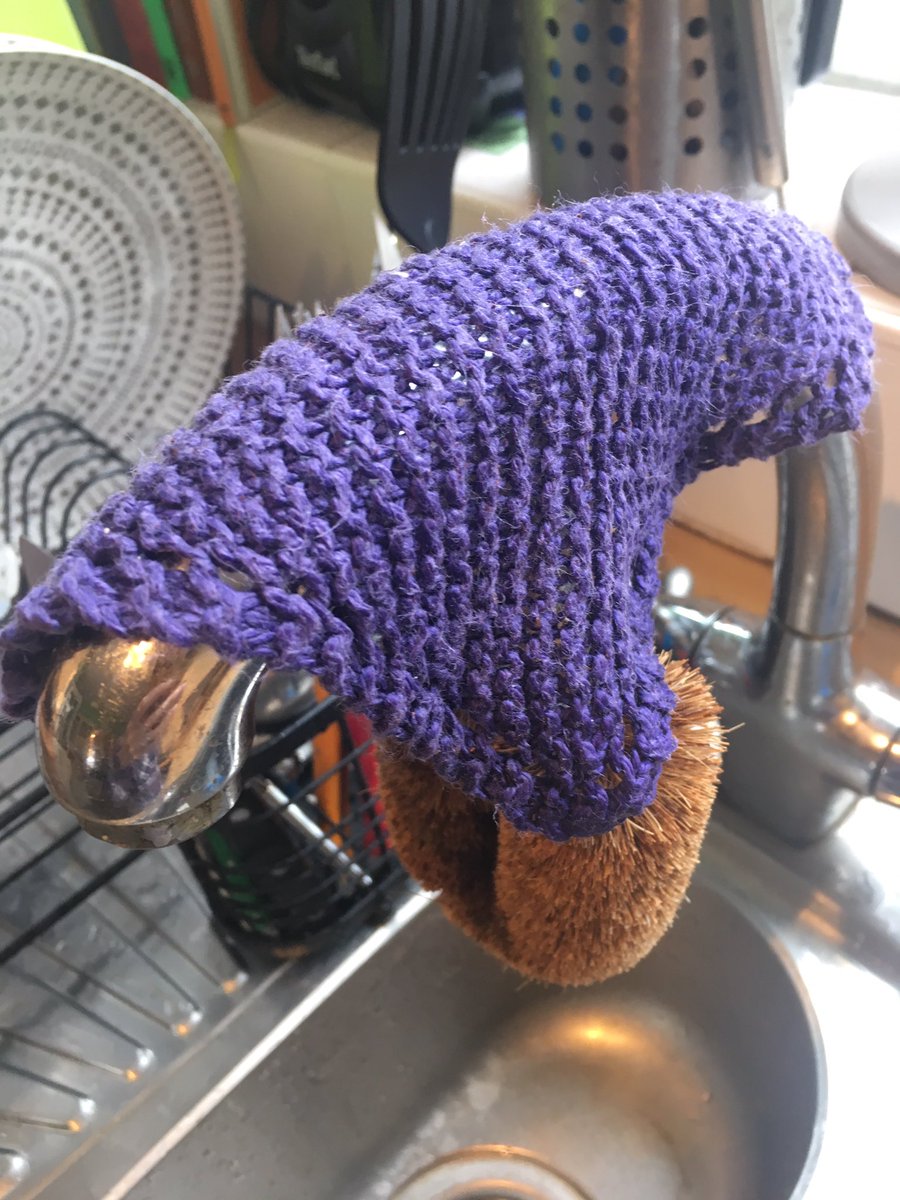 I actually find that the dishcloth has enough 'texture' to it that I rarely need anything else when I'm washing up. It's only for particularly dirty pans that I might bring out the coconut fibre scrubber.
And for cleaning bottles and other hard-to-reach things I have an Ecococnut bottle scrubber also made from naturally antibacterial and sustainably sourced coconut fibres which are completely biodegradable.🙌
I've not yet used up my current bathroom cleaning cloths but when I do, these kitchen cloths will retire to bathroom duties and I will knit some new kitchen cloths. I'm thinking I probably need to make a few cloths to keep around to replace the jobs that paper kitchen towels used to do: mop up spills and so on. I think I might chop up an old bathroom towel for this purpose.