We've all seen those instagram zero waste pantries… all uniform and beautifully organised
And for a while I thought the only way to do Zero Waste was to go out shopping for a whole set of matching Kilner jars or fancy pop-top canisters. The only thing holding me back was the realisation that at £5-10 each this would quickly cost A LOT of money.
Fortunately, this gave me long enough to realise that of course ordinary jam jars would do exactly the same for a fraction of the cost. And if I hadn't recently taken a whole load to the recycling centre I would have been able to jar-up nearly my entire cupboards without spending a penny. I shall never throw another jam jar away that isn't broken.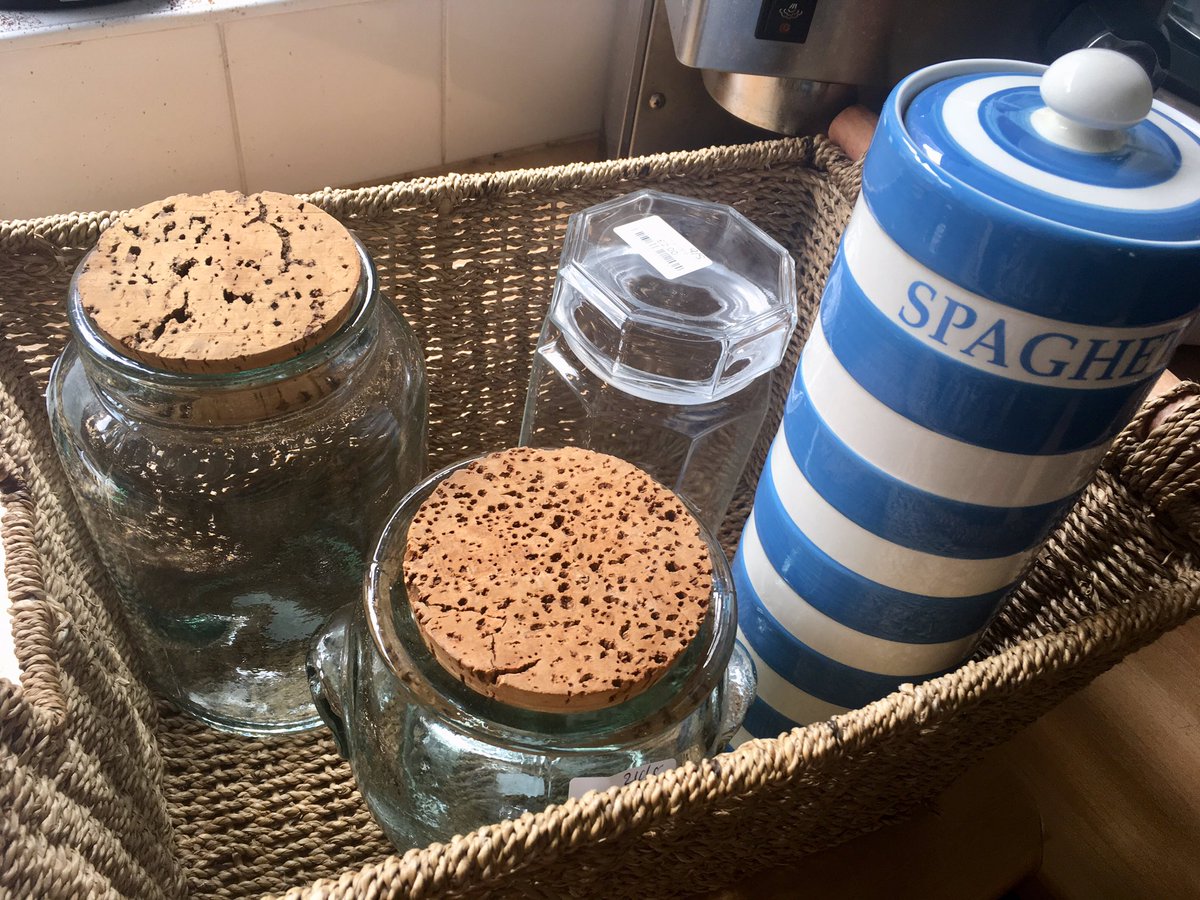 So now my cupboards are all full of jam jars. There's the odd Kilner jar mixed in and a few huge jars that I found in charity shops. They don't all match and they're not stackable (a quality that I originally thought was essential to my new zero waste storage system – not true btw).
And now my cupboards look like this. I labelled them because I'm useless at remembering what everything is…
I don't always take them along to the shops when I'm refilling (glass is pretty heavy to carry) in which case I take cotton bags to fill and then decant when I get home.
I haven't really worried about sterilisation too much as I think a soap wash is probably enough for dry goods, but an added benefit of glass jars is that you can sterilise them properly in the oven (proper canning jars that is – cheaper glass can crack under high temperatures).
So here's my jam jar refill kitchen now
Ps. When you're reusing jam jars some of the stickers are pretty hard to remove. I read that nail varnish remover does the trick so I dutifully went out to Boots and got some. Only it didn't work. At all.
Finally, I discovered that WD40 does the trick. I don't suppose it's particularly eco, but since I had some laying around already, it's what I'm using for the very difficult ones. Perhaps a vinegar/lemon type mix would do it to? I shall add it to my list of experiments.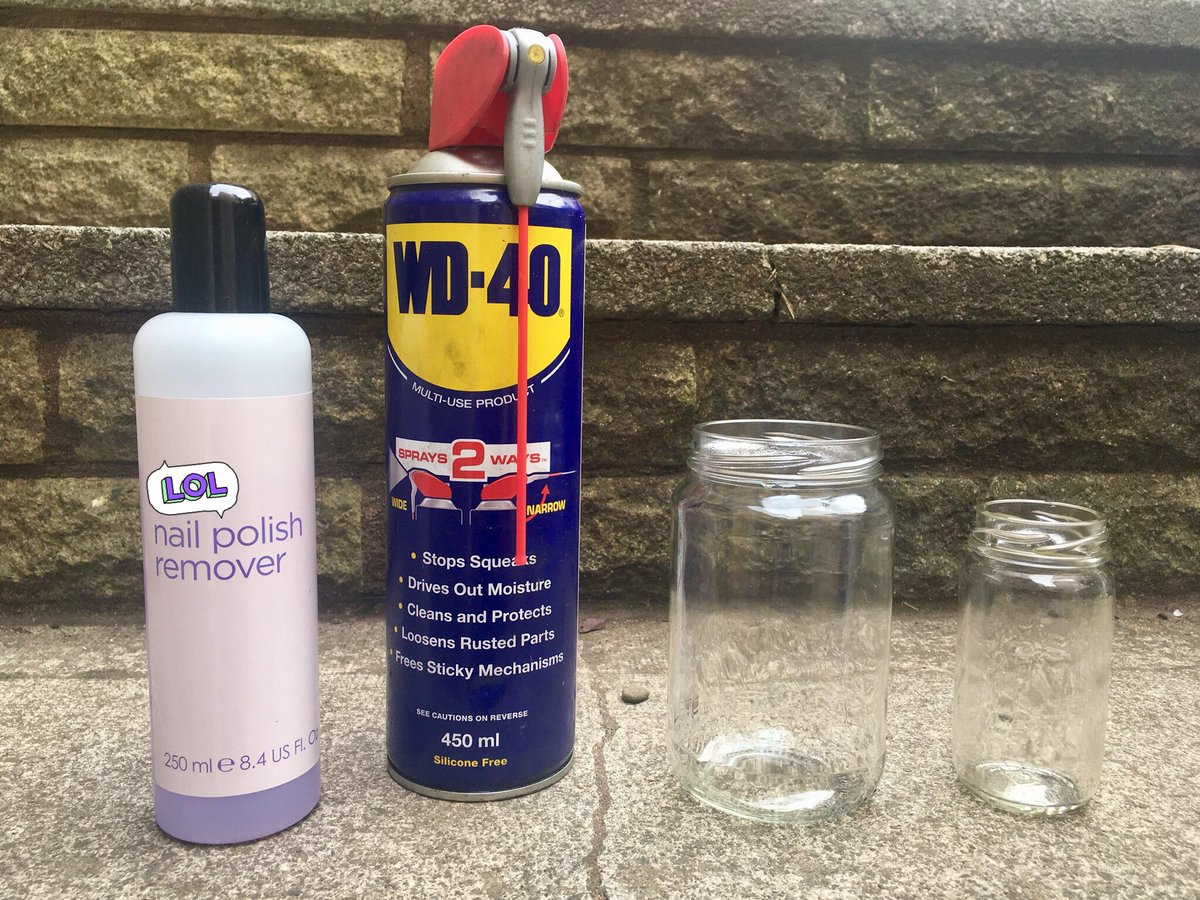 You could say that trying to reduce your plastic waste is not going to make a difference and whilst it most certainly won't save the world it does mean that I am thinking a lot more about what I am buying and what waste I am creating.
Since switching to Zero Waste shopping in our kitchen (We're very lucky to have three zero waste packaging free shops in Exeter), buying veg from the local grocers (I pack it straight into my own shopping bags) and buying meat from the butchers in containers I bring from home, our waste in the black bin (non-recyclable) has diminished by at least half. And our green bin waste (nominally 'recyclable' waste) has also shrunk a lot.
So whilst it might not be enough to stop the ice caps melting or keep the bees alive, following a Zero Waste lifestyle is certainly reducing our household's effect on the world's resources. And it's a daily reminder to me to keep striving for better and more sustainable solutions at home, as well as fighting for real change at city, county and country level.