This week we met up at Trek MK to get measured up for our bike fits. We worked with fitter Kieran Rafferty to dial in our positions and make sure we have our bikes set up properly for the season ahead.
Whilst each rider had their turn on the jig with Kieran we had a good wander around the shop and found lots of exciting bike things to look at.
Here's our #MannequinChallenge with Sophie on the jig with Kieran, Hannah trying on our Bontrager Velocis helmet, Lucy trying to squeeze her foot into our Bontrager Meraj shoes whilst Jenny tries to escape with one of our race bikes, the Trek Emonda SL6 Pro!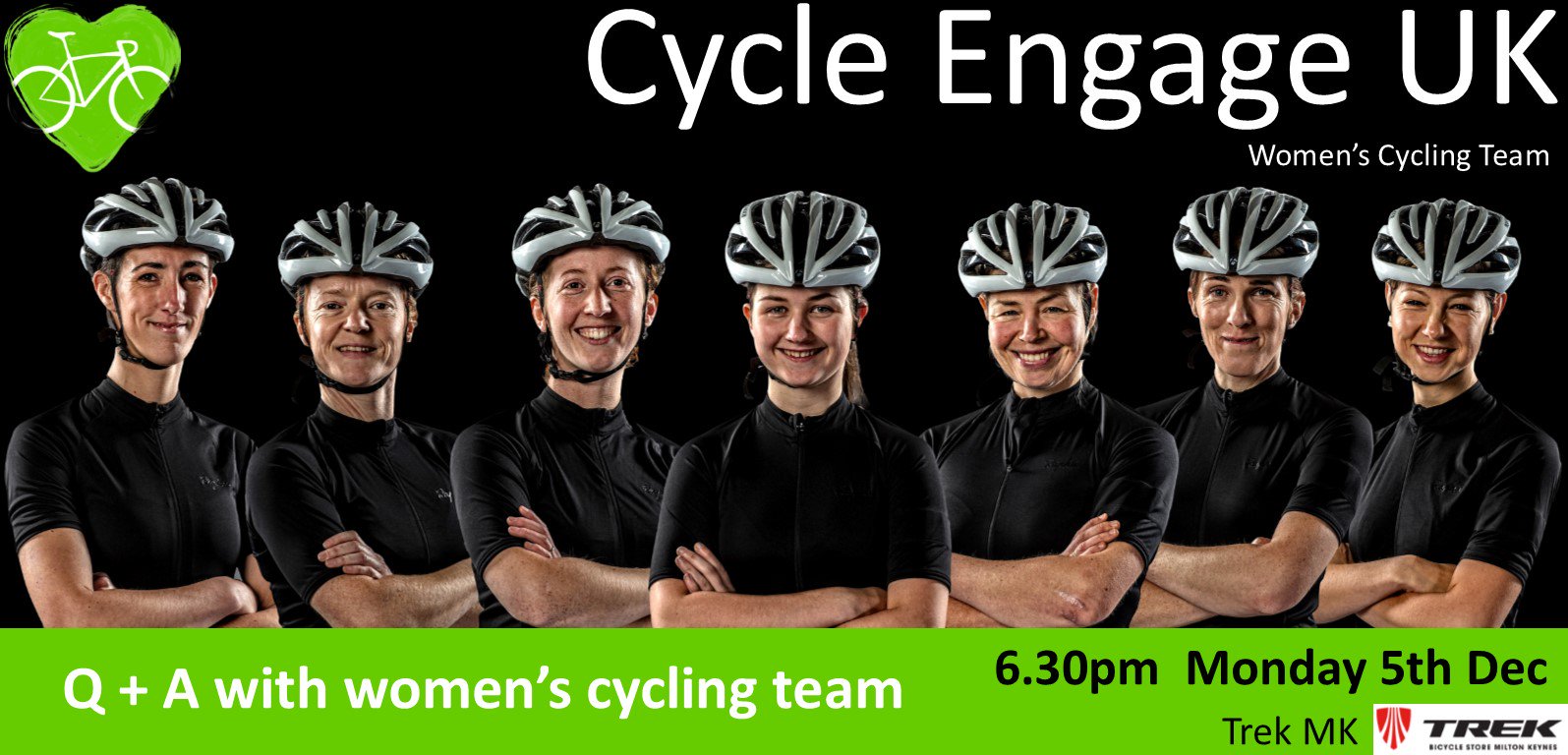 On Monday night we also held an informal meet and greet with the team which allowed us to get to know some of Trek MK's local cyclists, catch up with some long time supporters and answer some great questions about the future of the team, women's cycling and our top tips on training.
Trek MK even laid on cake!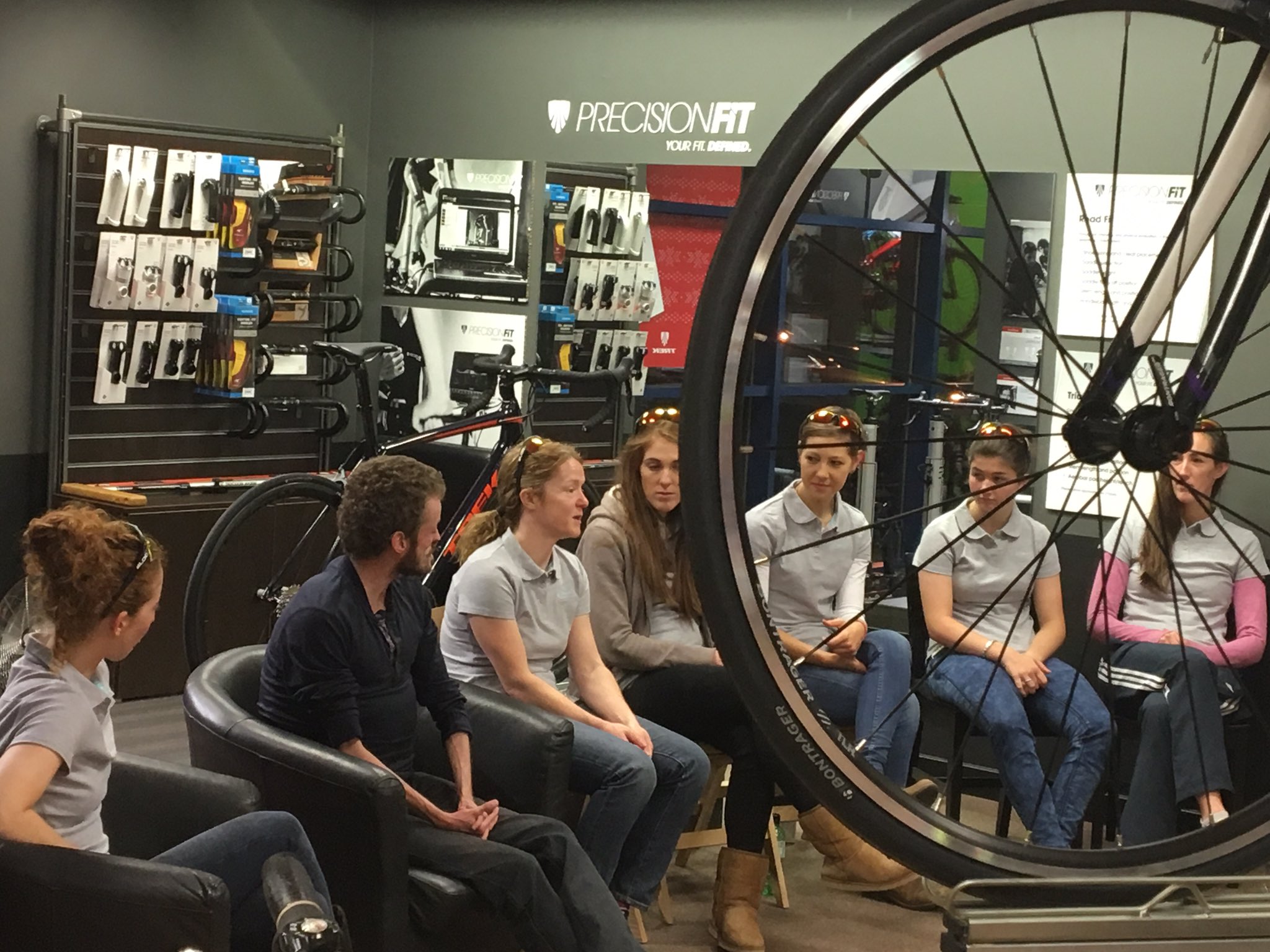 Our mascot Badger was also present, and although he got rather vocal during the Q+A, he had a great time being the bike shop dog for a couple of days.
Many thanks to Kieran for all your hard work getting us measured and set up for the season ahead, and to all of the staff at Trek MK for hosting us this week.
It's back to training now and looking forward to the Spring when our race bikes will arrive, along with all of our race equipment.
Stay tuned to our social media for news on our next events.